Aspect & Orientation - How to live the Queensland Lifestyle or blow $50,000
Did you know that most of us humans are fringe dwellers? That's especially true of us Queenslanders. We like living on the edge! We like living on the edge of the ocean, of rivers and even the forest. Not all of us can afford to live in these sorts of places of course because they are frequently expensive but there is something that we can afford and getting it wrong can easily cost you $50,000.
So, what is it? It's very simple indeed – and it's called Aspect & Orientation. Getting that right here in Queensland is very important.
We like living on the edge of our homes. Think about it – it's where we like to do most of our living and entertaining for much of the year. That's where we have our largest windows and sliding glass doors opening to the outside sunshine and breezes, and on a hot day, remembering we get plenty of them here in Queensland, who doesn't enjoy a cool refreshing breeze?
Aspect & Orientation – are they the same thing?
Some would agree that they are whilst others would have you believe that they are quite different. Nevertheless, getting them wrong is a big mistake and it's very surprising and quite disconcerting that so many people do.
Just before we do that, remember we're talking about Queensland here, although much of this is true for most parts of Australia – but overall, much of what we're saying relates to us being in the Southern Hemisphere.
So, what is orientation? Orientation is the positioning of a building in relation to seasonal variations in the sun's path as well as prevailing wind patterns, frequently referred to as the direction your home is aligned to relative to points on a compass, usually north.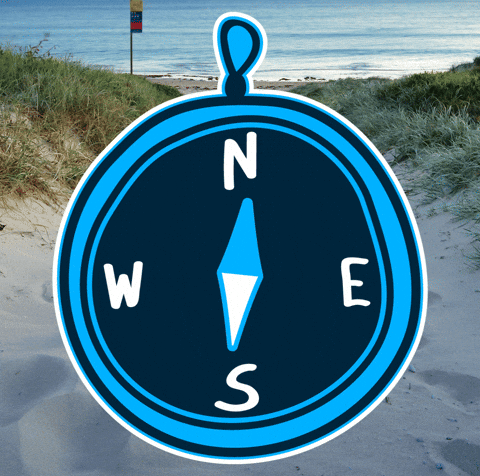 Here in South East Queensland north or north-east facing properties are considered the most desirable because they get the most direct sunlight through the day, especially in winter when the sun is at its lowest. In an urban area where sunlight is at a premium, this can make a huge difference to a home's liveability. These properties are referred to as having a 'north east aspect' or a 'northern aspect'.
So, from this you can see that aspect refers to a direction a property is facing – it's orientation. Having said that, others would argue that aspect refers to the outlook from your home. Can they both be right?
Views conflicting with Aspect
Well, yes, they usually can. We say usually because sometimes this becomes conflicted by the direction in which the best views are. Whether it's water views, city lights or distant mountains a great view can add greatly to your home's value and your enjoyment of it. Sometimes though it can cause conflict when it comes to good design.
What happens when your best view has the wrong aspect? Views offer that 'wow' factor so it's very tempting to design for the view. Should you give preference to view over orientation?
Designing to your orientation is what maximizes liveability – by making the most of natural light, harnessing the sun for winter warmth while keeping it at bay for summer comfort. So how do you strike the right balance between views and liveability?
Should you give preference to view or orientation? Rooms with south facing views can be gloomy.
It's called good design.
The trick to getting good design, the first step if you like, is to obtain a Site Plan. No matter if you are starting from scratch or renovating an existing home a Site Plan will immediately show the property's aspect and orientation. In fact, it will also do a heck of a lot more things that will be very useful to the success of your project.
Things like identifying exactly where neighbouring homes are in relation to yours assisting with privacy, accurately plotting major vegetation and location of services that you'll need to connect to. Sloping block? A Site Plan will accurately plot just how sloping the block is, making it easy for designers and engineers to accurately calculate cut and fill or the height of retaining walls if needed.
Getting a Site Plan early puts you in control straight away and shows that you are a knowledgeable person. Give it to your Designer & straight away you have provided the exact tool he needs to tackle your project successfully.


Good Design = Good Investment
Your Aspect & Orientation Checklist:
The advantages:
· Good orientation can increase the energy efficiency of your home, making it more comfortable and a joy to live in and, also cheaper to run. Saves on energy bills.
· Sunlight brings light and energy. Homes with a northern or north-eastern aspect offer the most direct sunlight during the day, making rooms brighter and warmer.
· It's scientifically proven that natural light is necessary for our well-being. It maintains health, mood and reduces anxiety.
The disadvantages:
· Prevailing winds. Often cold breezes and big storms come from the south (or SE or SW), so you will bear the brunt of these with poor aspect.
· As the living areas are likely to be in shade most of the day, the risk is the double downer of darkness and damp.
· Damp, cold rooms aren't enjoyable places to be. You'll spend more on electricity and energy bills warming them up.
· Poor aspect and orientation leads to financial losses – that $50,000 we mentioned above is no joke.
Which 'wow' will you choose?
So, keep in mind, when you walk into a home for the first time it's the view that hits you, makes you go 'wow', but when you live in the home and walk into it every day it's the aspect, the orientation, that gives the home the 'wow' that makes it a joy to live in every day.